Farm21's CEO gives us an exciting glimpse behind the scenes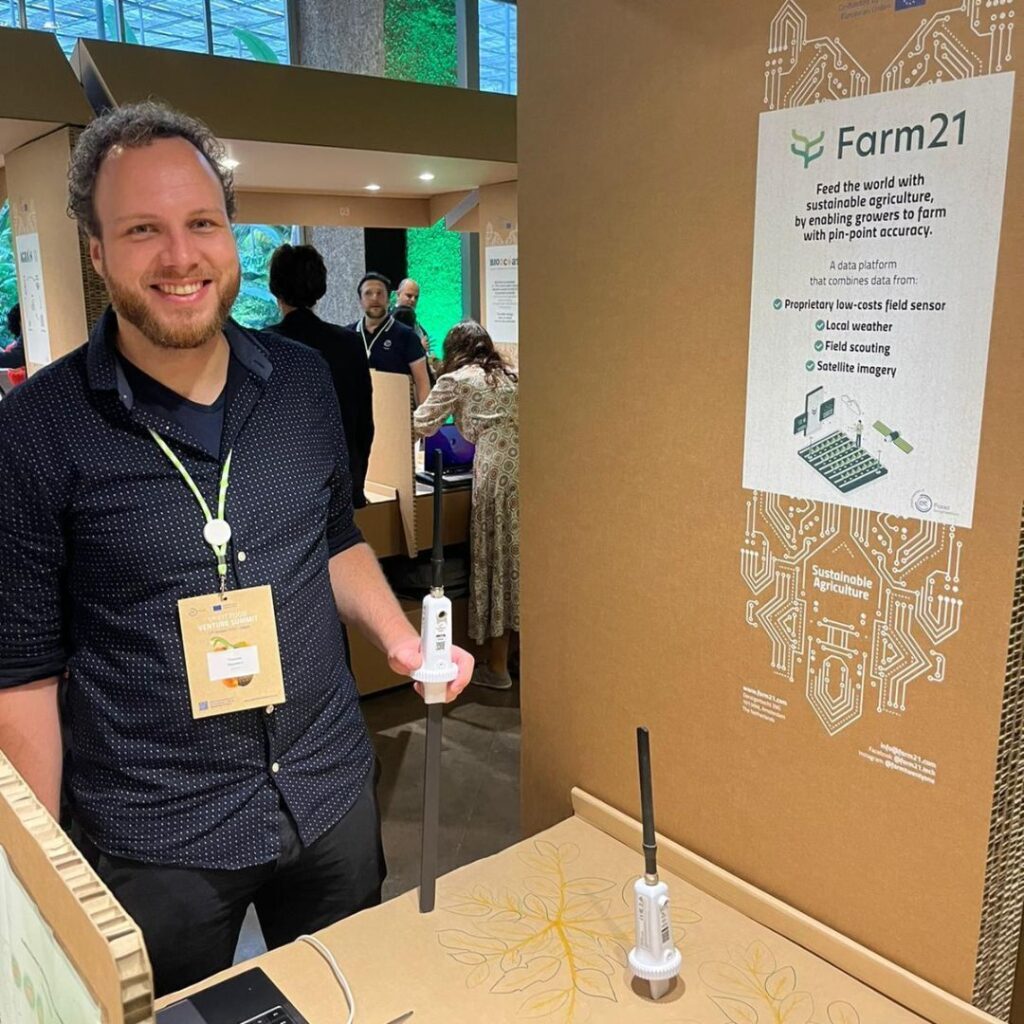 In the article, Thomas Houwers co-founder and CEO of Farm21, answers 7 questions to give us an insightful behind-the-scenes look at this successful AgTech company. Read more to find out about exciting future projects, the importance of precision farming and his most valuable advice for start-ups. 
In celebration of Farm21's 6th birthday last month, we took a moment to reflect upon the wins, the growth and the challenges of the past few years. Thomas Houwers, co-founder and CEO tells us more about what it's like working in the Ag Tech space and lets us in on some exciting new product features. He also shares what he has learned and gives valuable advice for start-ups: 
What excites you the most about the work you and the team are doing at Farm21?
The diversity is what excites me about working at Farm21. Both within work and in our team. Every day is different for me – From recruiting new team members to strategy and finance. I touch on a lot of topics, so my work is never dull. Every new challenge I see as a chance to learn; puzzles not everyone has the opportunity to solve. And every decision we make leads in some way back to the impact we make.
In our team of (currently) 24 people, we have 15 different nationalities. This brings in a lot of different perspectives and experiences. And yet, despite these differences, we all share common values and work together towards our goals.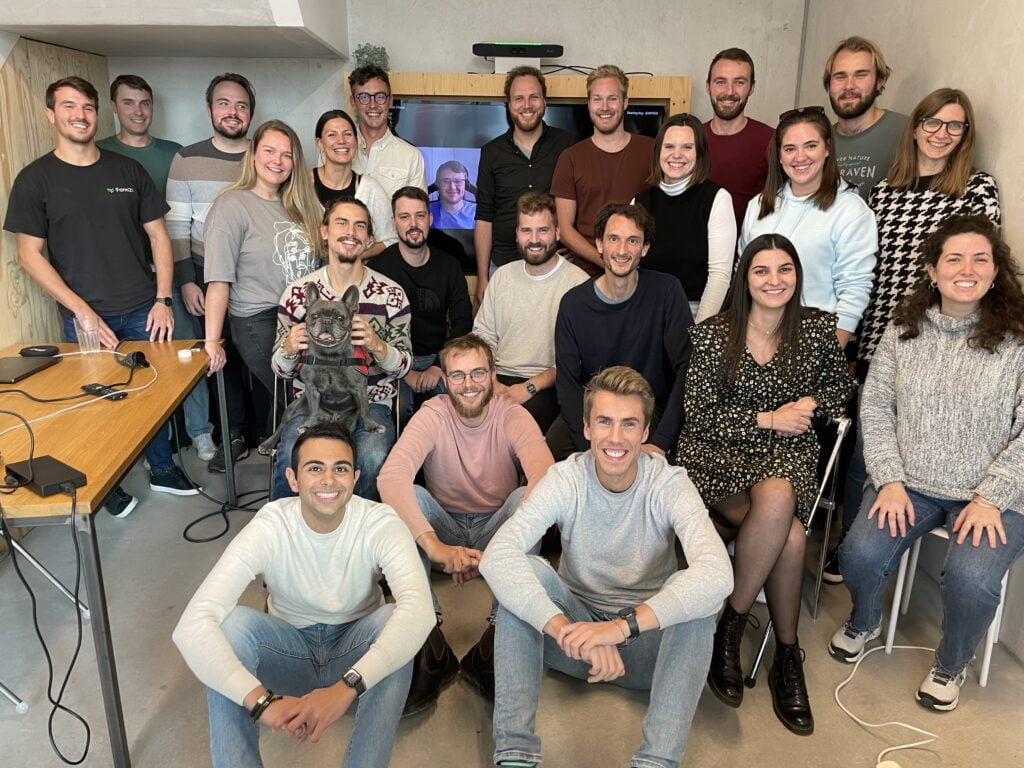 Why do you think precision farming is important, especially given the current climate situation today?
The food production industry is facing 3 major issues. Firstly, we must produce more food to feed the ever-growing global population. Secondly, soils are dying because of degradation and unsustainable practices, and thirdly, intensive agriculture pollutes the environment.
In order to cope with these issues, farmers need to start managing their farms sustainably and with highly increased efficiency. They need to apply their resources exactly where needed, at the right time, and in the right amount. This requires farmers to have a very detailed understanding of what's happening in every square centimeter of their fields.
Using data and precision agriculture provides the solution. It gives farmers "eyes in the field" at all times. Allowing them to monitor their farms with the needed level of precision and to apply their available resources as efficiently as possible.
Which Farm21 achievement are you most proud of since you started the company?
I'm proud of the fact that in the early years, we got very far with a small team. With just a handful of people, we developed our hardware, built our platform, sold the first 4000 sensors and landed an investment.
Nowadays, I'm also very proud of the larger team that we've been able to build. We're a mix of many nationalities, but all with the same focus – To make farming sustainable, so we can keep on feeding the world. We increased our professionalism and output.
Where/how do you see Farm21 in 5 years?
In 5 years, we're the leading company for smart farming advice. We're active in countries on all continents and provide farmers with accurate, actionable advice on numerous topics.
Our platform becomes more and more available for all farmers worldwide. We might already work on solutions suitable for the smallholder farmer market.
What are the core values that run at the heart of Farm21?
We value innovation, run experiments, learn and iterate often. Making mistakes is part of the process, but we take responsibility for fixing them as quickly as possible.
We help each other, share knowledge and respect each other's views. Our different backgrounds give us different perspectives on our products, working together, and life in general.
Are there interesting pipeline projects that users can look forward to?
We are currently working on some exciting water/irrigation risk assessments. The feature will provide users with a current and future water risk score. (You can read more about it in our water management blog post.
After this feature, we'll be working on additional risk scores on various topics. I would suggest keeping an eye on our social media for future updates.
Do you have any advice for AgTech start-ups?
Be prepared for seasonality in your start-up's sales cycles. Especially in the early stage, when you still have a local market presence, the season greatly determines sales volumes.
Secondly, be open to collaborations and data sharing. In our opinion, the data gets the most value if it's shared and combined with other data sources. The industry would benefit as a whole if companies worked less on their own islands.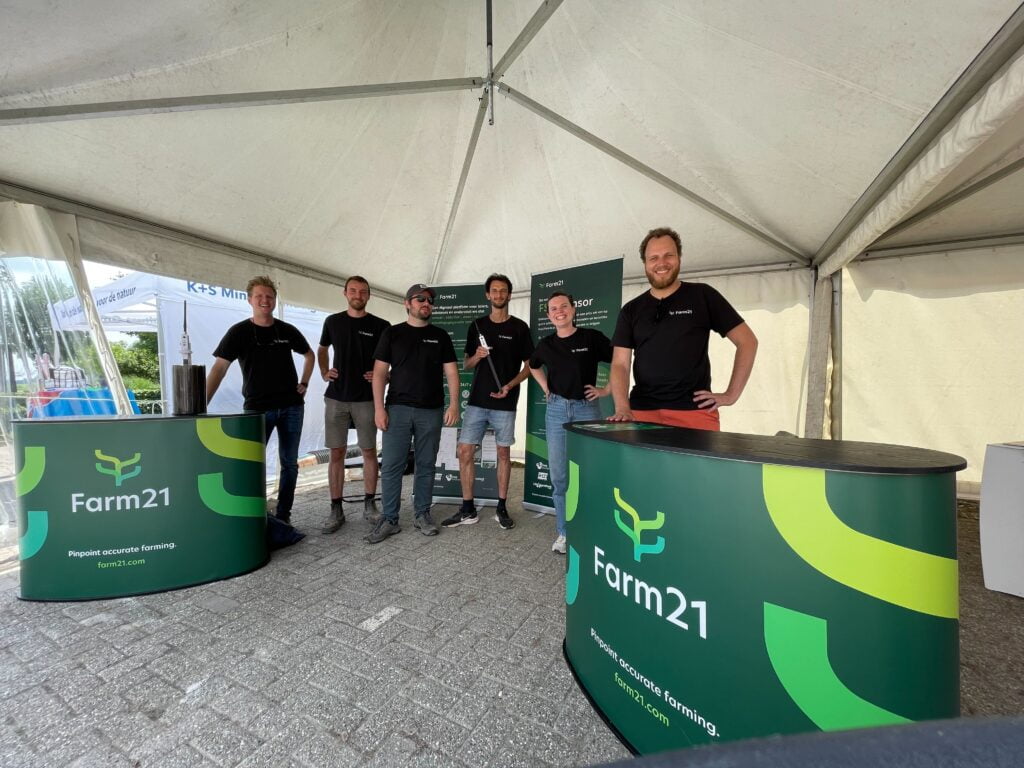 The Ag Tech space, aside from being incredibly exciting, is also one of the most important industries for the future. Our aim is to make a meaningful contribution. That's why, at Farm21, we do our best to create a product offering that solves problems and provides real value to all our clients.
If you have any questions about our product or what we can do for you your business, please don't hesitate to contact us!