Get accurate and consistent data measurements for every field trial, without exception.
Data-tracking is made easy with Farm21's digital platform and affordable field
sensors. Agriculture researchers can now remotely monitor trial sites and
receive a constant stream of consistent and accurate data. 
Recognised and trusted by some of the world's best agricultural researchers.
We give the insights you've been hoping for
Advanced analysis in the dashboard
Researchers gain sensor, weather, satellite and cultivation insights from one single platform, delivered to one easy-to-interpret dashboard.
​
Accurate measurements, delivered 24/7, to use in your research. Export data to Excel or our REST API to create your own analysis.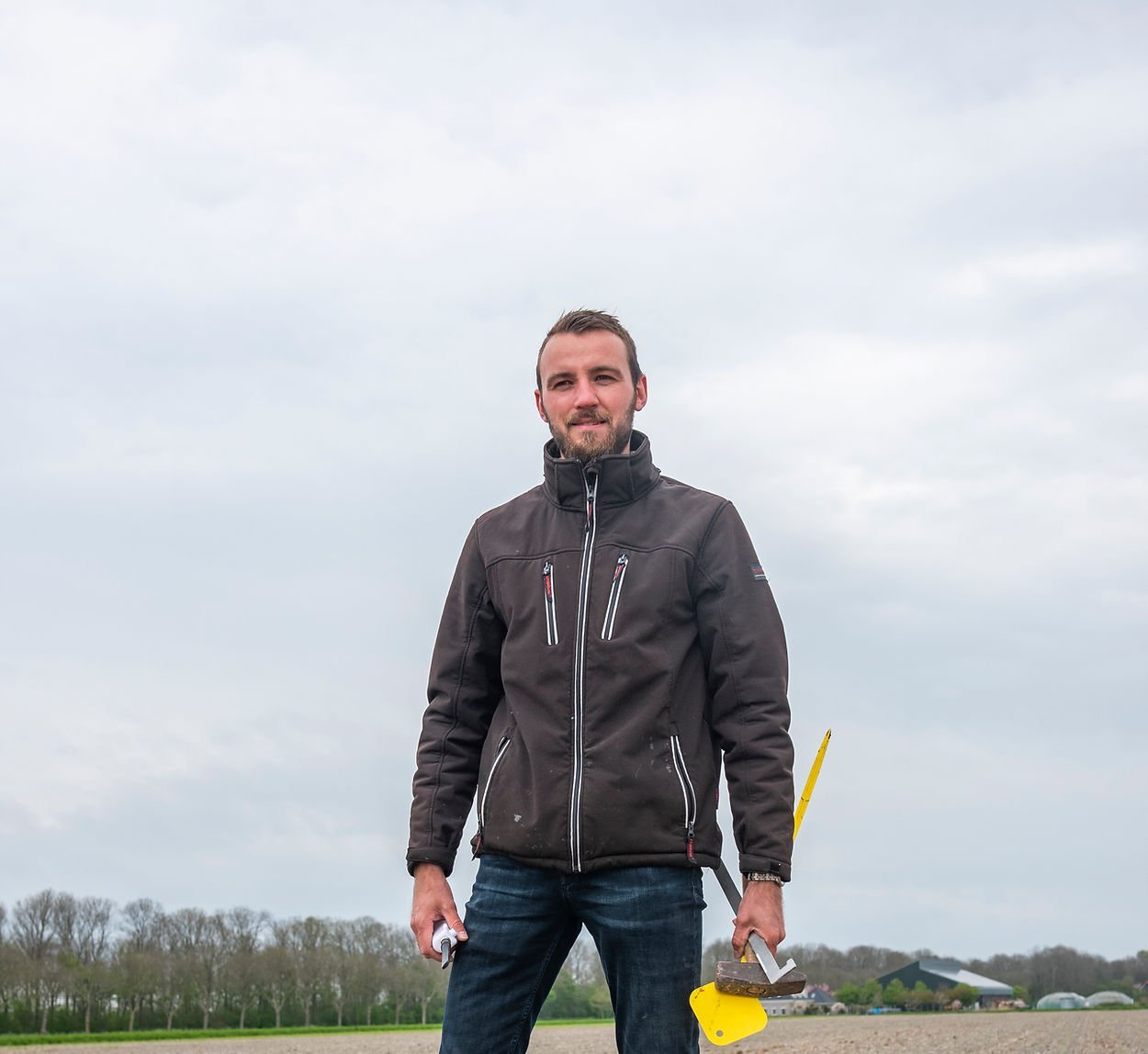 Affordable hardware for accurate in-field measurement
Hardware build to gather data at scale
Farm21's sensors were built from scratch with affordability and data-accuracy in mind. As a network, they provide you with constant high-resolution and objective insights across multiple fields.
They measure the most critical values for agriculture like soil moisture at multiple depths, soil temperature, air humidity and air temperature.
More data than ever before
Gather up to 10x more data than was possible ever before to make sure your research takes all the variables into account. Execute proper benchmarks for all your field trials.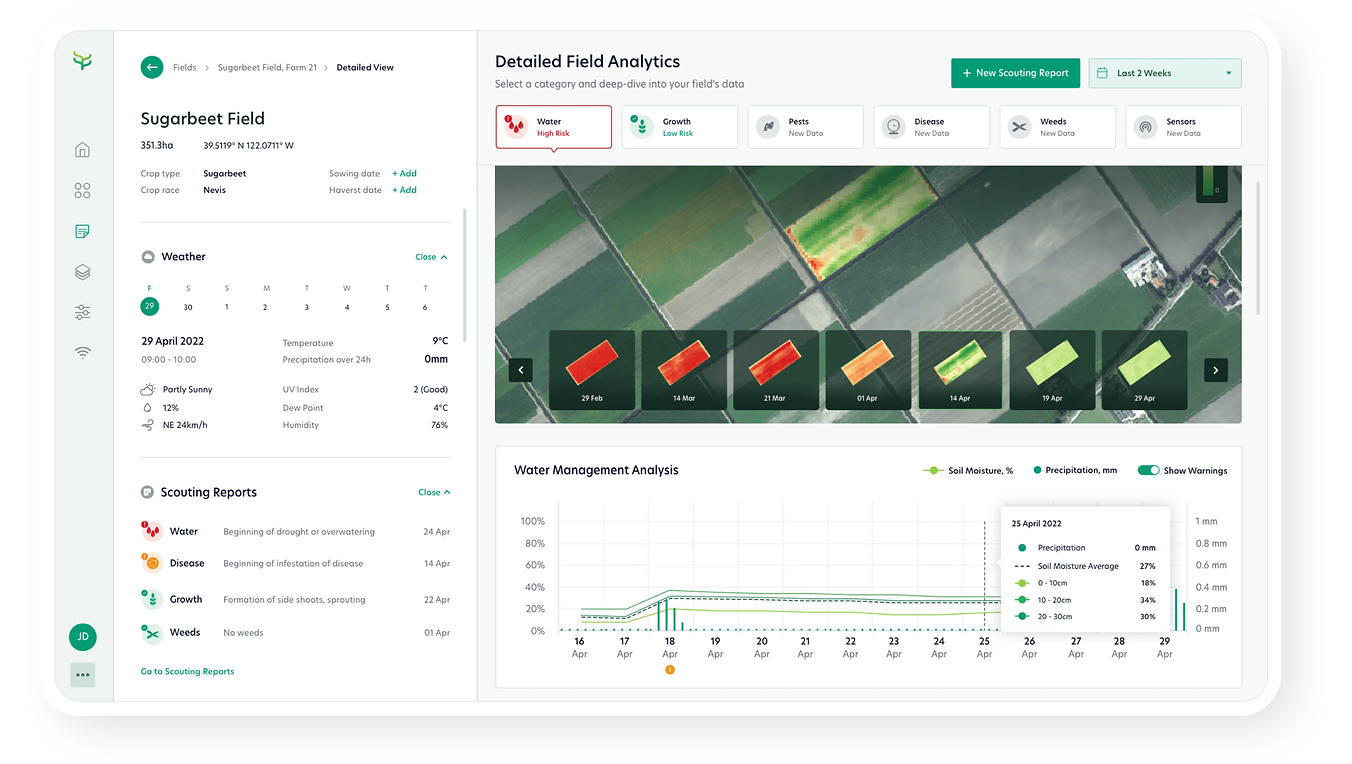 Who can benefit?