Our tech can help you save resources without compromising on profitability.
Farm21's solution gives you access to 10 times more agri-data than ever before. Our affordable solution gives you all the farming insights you need to optimise production.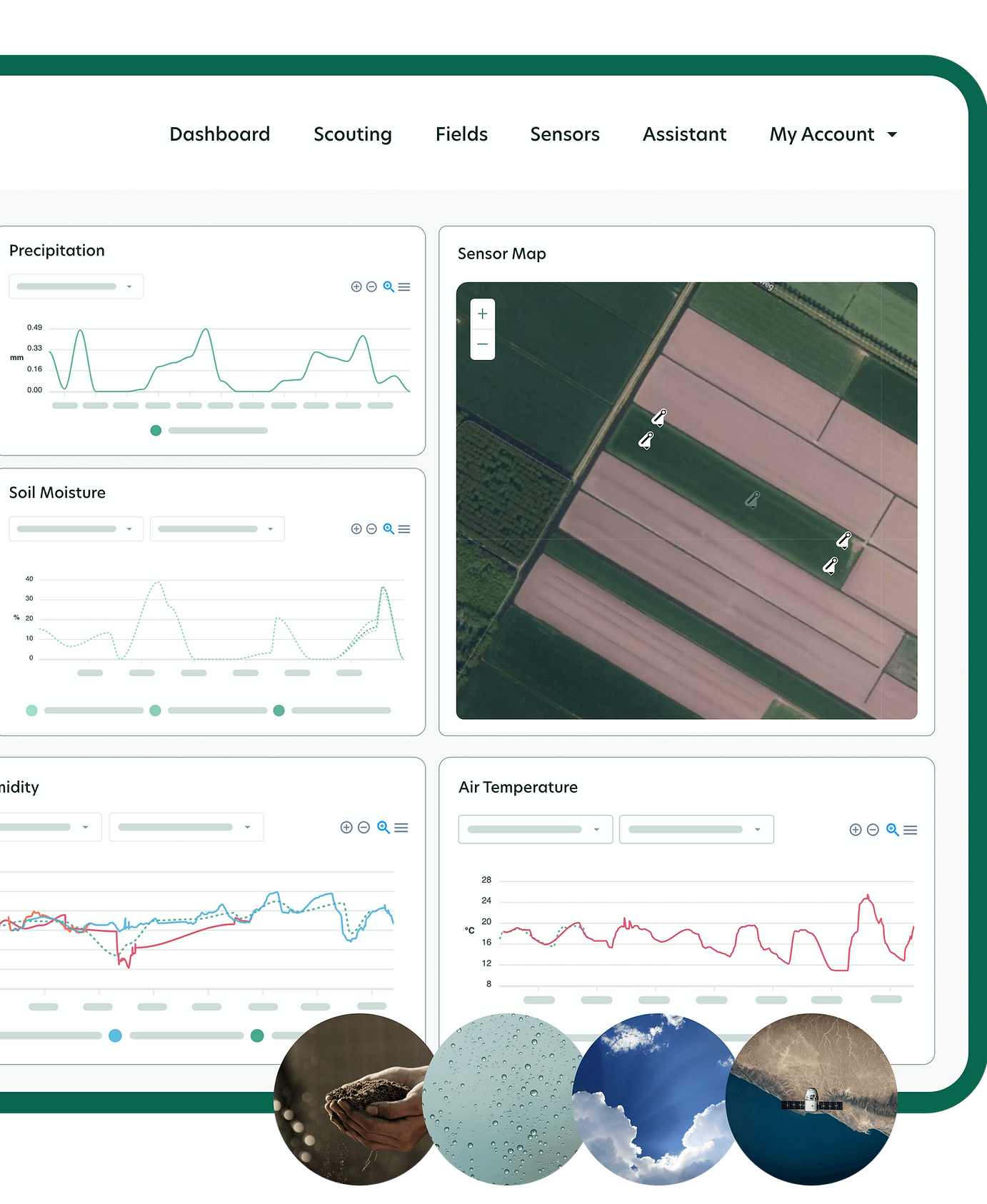 Our digital platform integrates various information sources so you can quickly access valuable insights.
Accurate real-time updates of your fields allow you to make data-driven decisions. Now, you can easily prioritise resource usage based on precise field requirements.
Get all the information you'll ever need to optimise production – right at your fingertips.
Farm21's proprietary affordable soil sensors give you the opportunity to deploy them scale for even more insights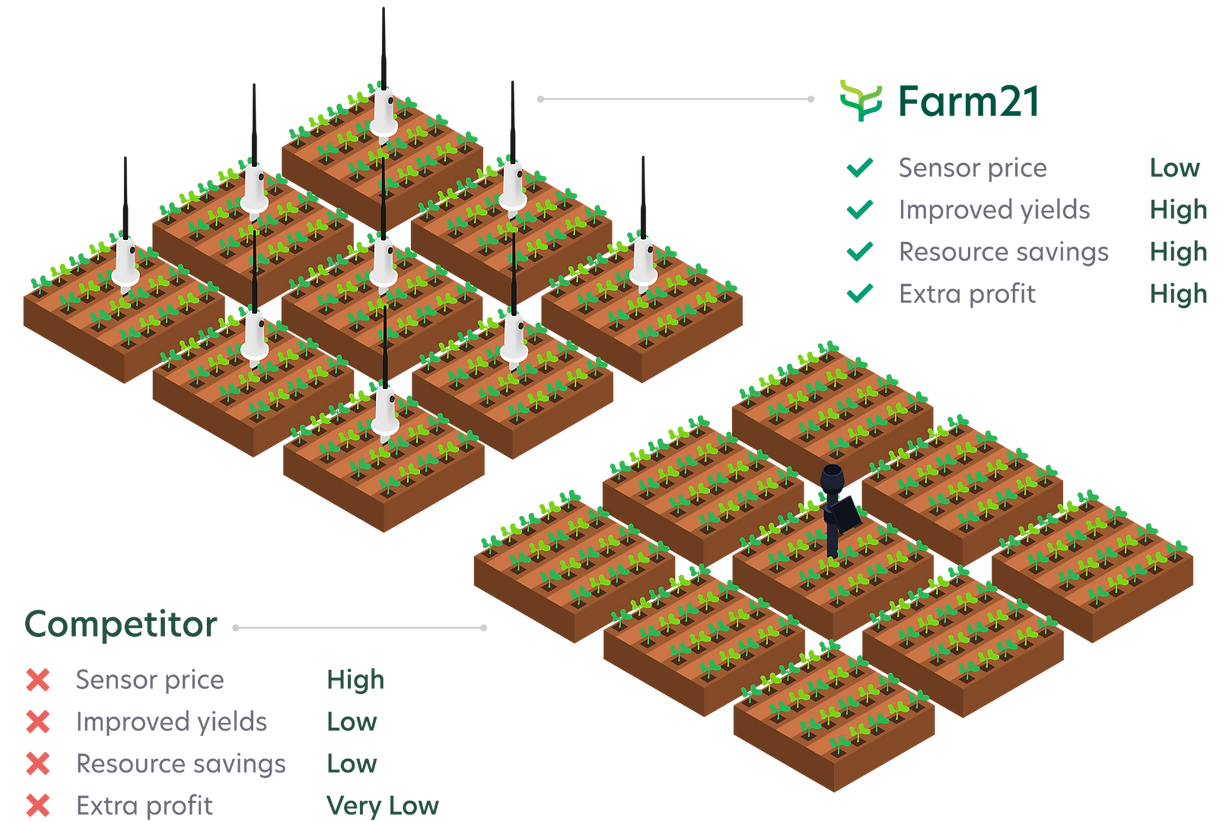 Our solution is up to 8 times more affordable than our competitors
More information. More insights. Better decisions.
Who can benefit?
Crop advisors & Agronomists
Agriculture Researchers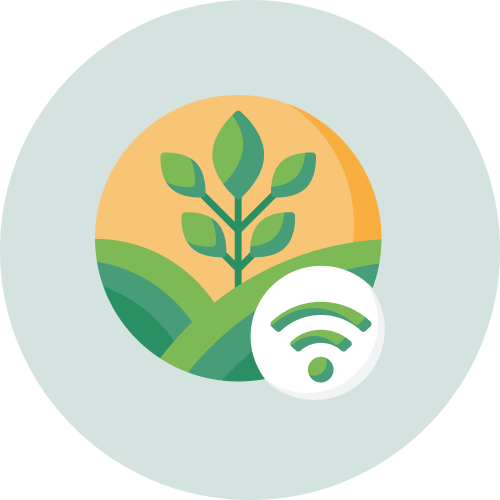 Growers
Distributors & Co-ops
Developers