How to create perfect scouting reports in three easy steps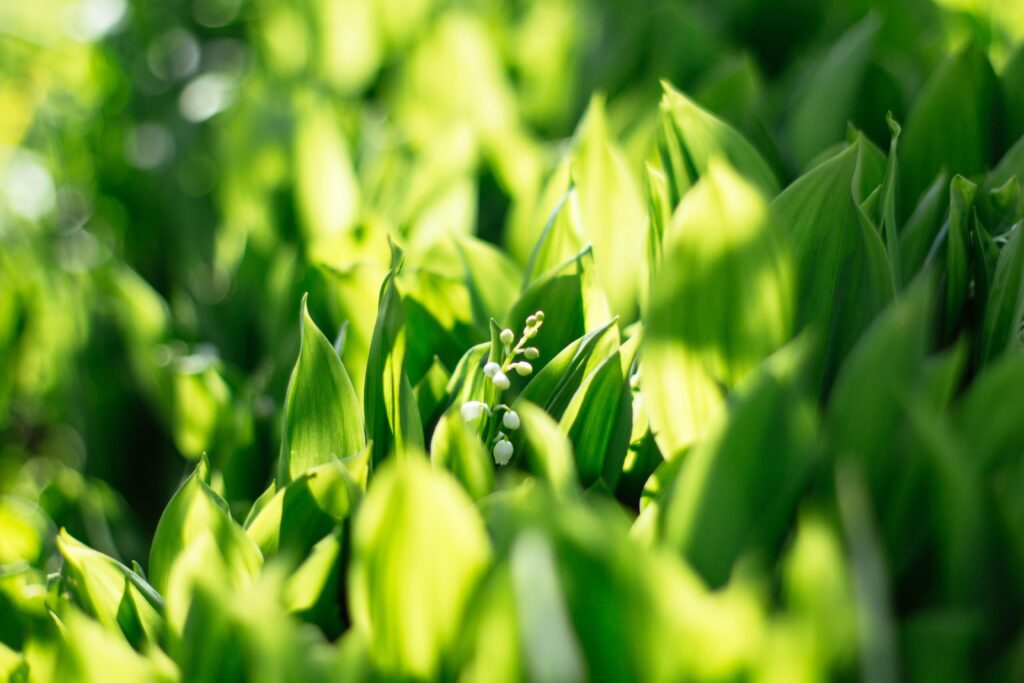 Scouting reports hold incredible value if done correctly. Growers, crop advisors and their teams can share relevant information, keep track of important occurrences and make better decisions based on facts. In this blog post, we will discuss how to create the best and most efficient scouting reports.
One of the first and oldest field data collection methods is scouting. Farmers would physically collect information by observing what is happening to their crops in the fields. Today still, it's one of the most common practices for growers and their team members to gather data. By taking a closer look at the soil, leaves, flowers, trees, fruits, and vegetables, growers can gain valuable insights into the conditions of their crops and fields. It forms an integral part of precision farming as a data collection method in the first step of the precision farming cycle. (Read more about in in Farm21's new guide: Precision Agriculture's Ultimate Cycle – The 4-stage handbook.)
Although a lot of valuable information is to be gained from scouting, keeping a record of observations is where the real value comes in. Being able to compare seasons, remind themselves what worked in the past and plan ahead can help growers to become more sustainable and more profitable. Scouting report templates are made for farmers to track their crops' progress. It's a systemised way to ensure everyone involved stays up to date with the latest developments while ensuring no info goes missing along the way.
With the digital revolution and the introduction of cell phones, where everything is quite literally at the tips of our fingers, scouting reports have moved online. Some farmers simply use WhatsApp to send their team or crop advisors scouting reports, some use the Notes app, while others make use of something more formal, like a specific scouting app or farm management system.
Farm21 has been working with growers and crop advisors and co-ops for more than five years. One of the most important things we realised during this time, is that it's essential for them to have access to data that is all in one place, whether it's soil moisture, cultivation plans, field boundaries, satellite images, scouting reports, or weather information. That's why we took years to build a data platform and app that includes all the information a farmer needs to make the best farming decisions. Our goal is to save our clients time and money while helping to truly optimise their operations.
Three benefits of creating excellent scouting reports
Early
Detection
Early identification of pests, diseases or water risks means appropriate action can be taken to prevent or mitigate damage of crops.

Better
Control
Learning to identify patterns from previous seasons means growers can make better, data-based decisions and have more control.
 Increased
Yields
Addressing problems early, and learning from previous seasons mean crop yields can be maximised and return on investment increased.
We've worked closely with a data analyst and farmer to find a full-proof way in which to create scouting reports. Here's how to perfect the art of scouting reports with the Farm21 app in three easy steps:
1. Use a suitable data platform to explore your fields remotely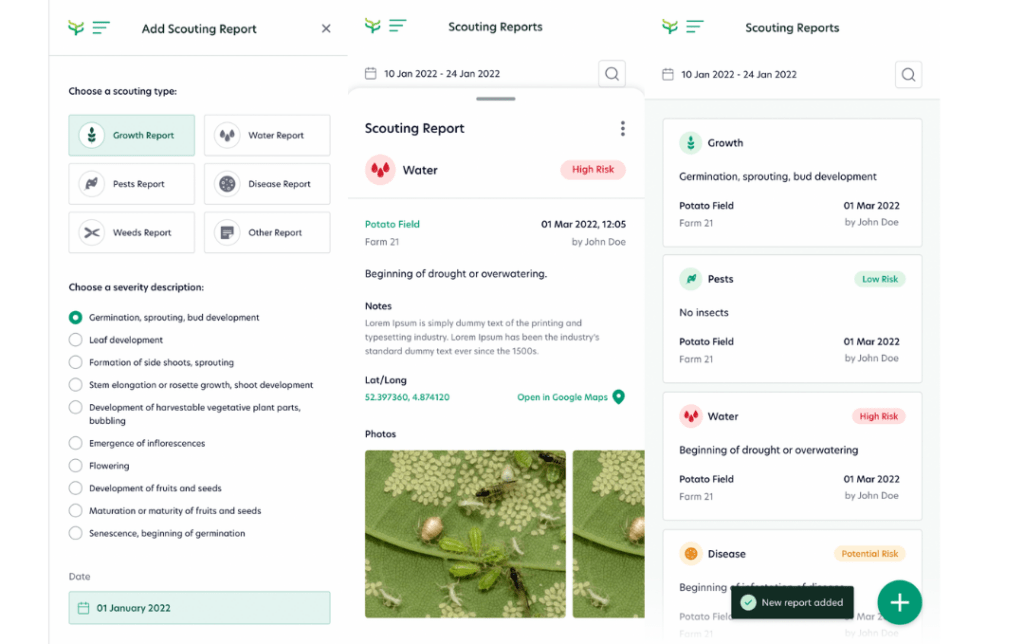 Before actually heading out, evaluate your fields with a suitable data platform. A good platform is one where you can learn as much as possible about your fields before leaving the office. Make sure you have these metrics in as many locations in the fields:
Weather data
Satellite information which includes NDVI, WDVI, NDRE and
Soil moisture
Soil temperature
Air temperature
Air humidity
Using all this information, you can learn a lot about where to start scouting and what to look out for. Being prepared before the physical scouting begins can save a lot of time and effort.
2. Add as much information as you can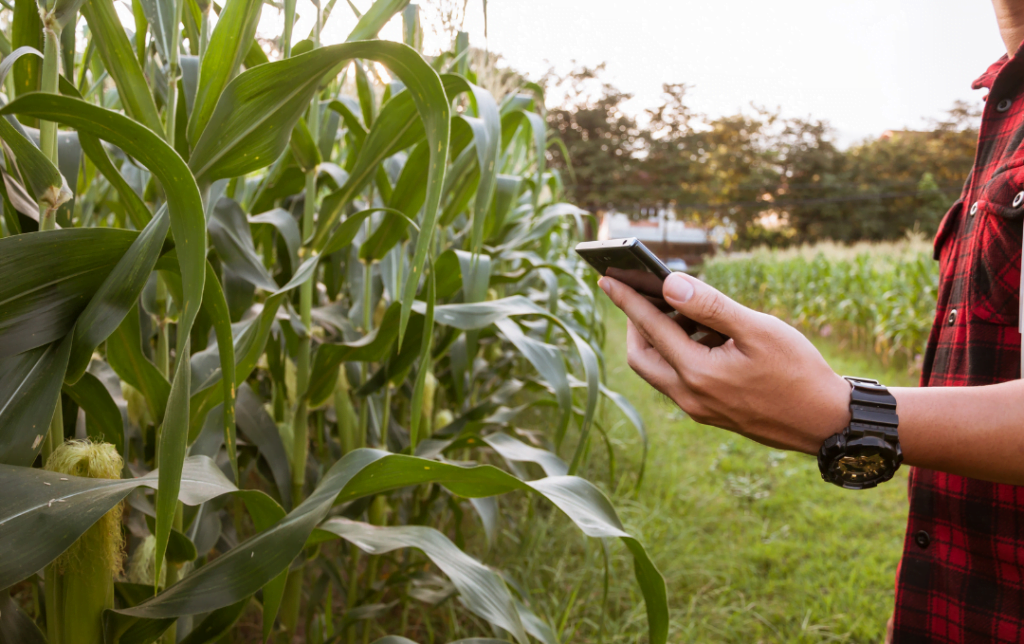 Remember that your scouting report is going to be used by your team and crop advisor (now and probably in the future), so make sure you are adding all the information needed for others to understand exactly what the situation is. Add as many details as you can for the sake of completion.
A good, thorough scouting report should have the following information:
Scouting Type: Growth, Pests, Water, Disease, Weeds or other.
Severity Description: What is it that you see and want to report
Severity Level: High, Potential, Low
Date
Field name
The exact location of the issue
Photos – take as many photos as you can to show the issue
A place to add more notes
3. Teach your team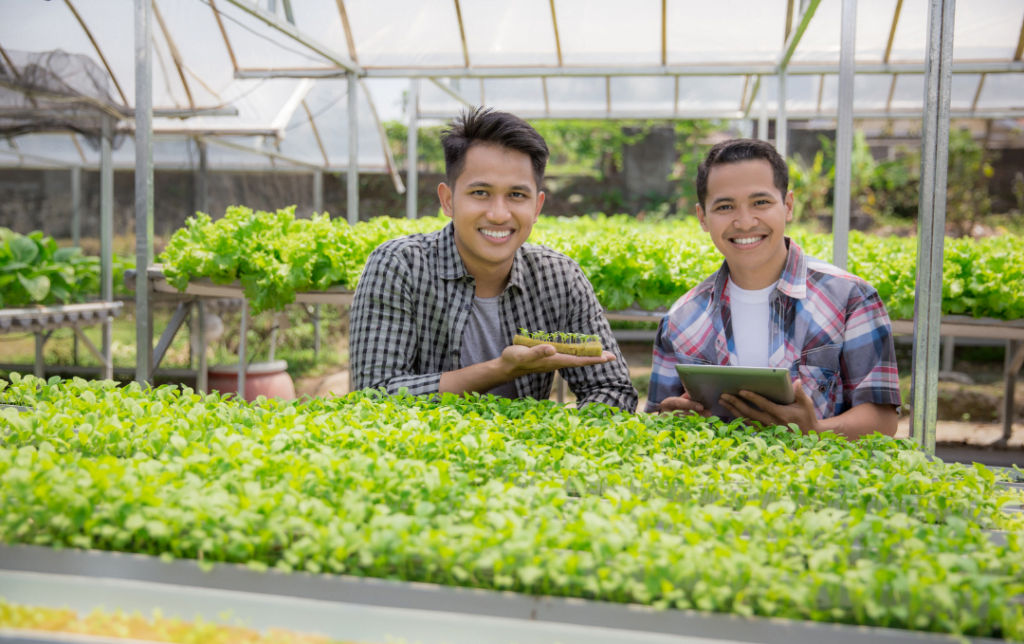 On some apps, you can share your scouting reports and other data sources with your team, so guide them on what is a proper scouting report and what it's essential information to include. Encourage them to be as detailed as possible and not to leave anything out. It is a great idea to have a consistent manner of reporting, that everyone sticks to, for the most comprehensive and valuable reports.
Start Generating Quality Scouting Reports Today
Good and informed scouting reports undoubtedly lead to valuable data over the years for better decision-making . Recording your scouting reports in one place allows you to see trends, identify problematic spots on the field over multiple seasons and follow your crops' growth patterns.
It is best to make use of an app where you have access to detailed farming reports, and you can share them easily with your team to keep everyone aligned over the long term.
Create an account to start your journey with us today! Get started for free