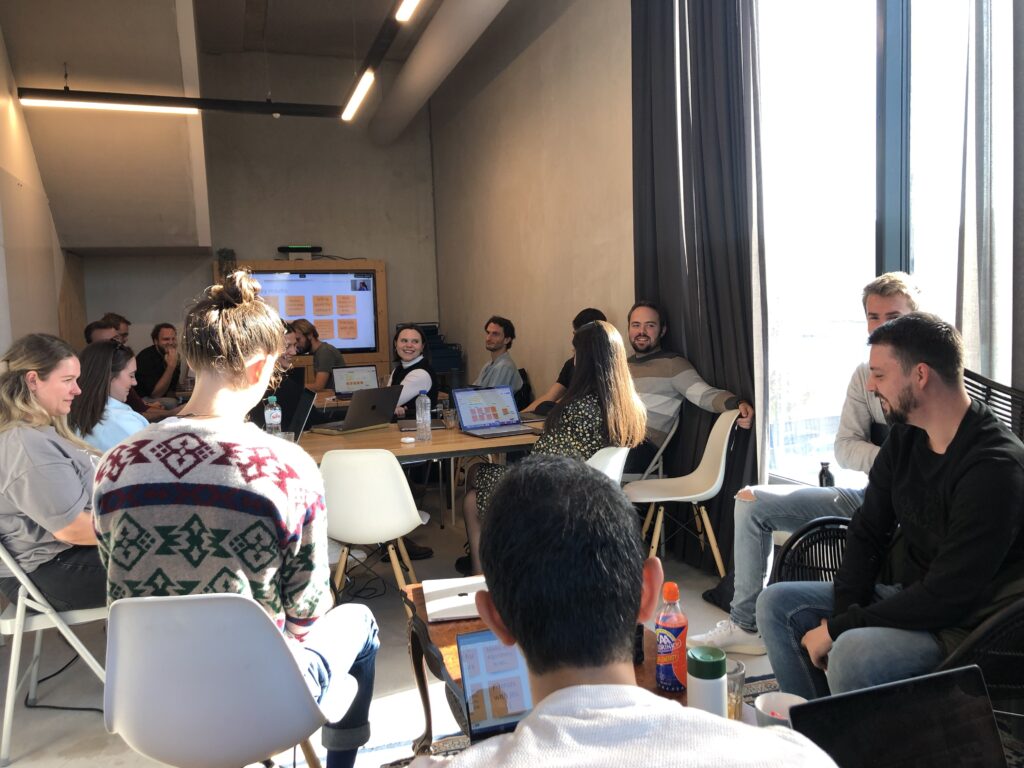 Last month at our team strategy day, our CEO Thomas Houwers presented Farm21's plan for the future.
We would like to share this plan with you.
We certainly became bigger dreamers after landing an investment. Knowing that we have some of the most prominent agriculture companies in the Netherlands behind us, we are confident that we are on the right track. But where are we heading?
The strategy day opened with this exact question, and we are happy to share the Farm21 mission: Enabling growers to farm with pinpoint accuracy and accelerating the transition to sustainable agriculture that must feed the world.‍
All growers are included, from smallholders to large corporate farms. These farmers will be able to use Farm21's solution to make their cultivation more efficient and productive, all while producing less waste. The transition to smart agriculture has officially begun, and we are here to support it. Farmers have the most critical job in the world and we will do anything we can to assist them. To ensure food safety in the future, growers must apply precision farming methods and make the transition to sustainable farming. There is no other choice for feeding the world population. Luckily, Farm21's solution can help with this.
What are the Sustainable Development Goals and how does Farm21's solution help to achieve them?‍
In 2015, 17 targets were set as a global agenda for sustainable development by 2030. The targets have been adopted by all 193 member states of the UN and were designed in collaboration with the private sector and civil society. Our mission aligns with many of the Sustainable Development Goals created by the UN.
4 main goals Farm21's solution helps with: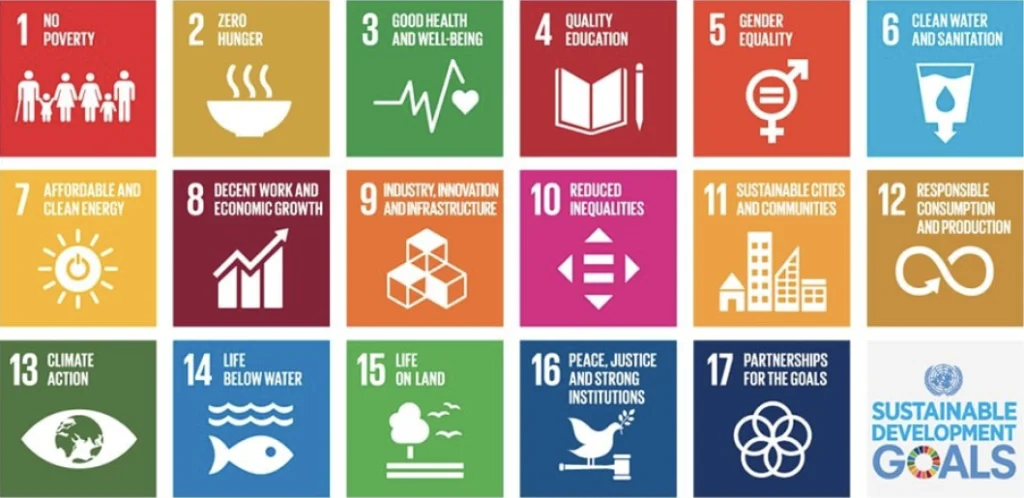 Sustainable Development Goals
Goal number 2 – End hunger, achieve food security and improved nutrition, and promote sustainable agriculture.
Farming smarter with the available field, weather, and satellite data can help to reduce resource usage, save time and heal the land.
When a farmer knows his land better, he also knows what it needs and how to keep it healthy. This allows him to produce more food on the same piece of land.‍
Goal number 12 – Ensure sustainable consumption and production patterns.
Precision farming methods help growers to manage their farms better. By taking care of every plant in every corner of the field, they can apply fewer fertilizers, use the exact amount of water, and harvest the crops at the right time to produce the least amount of waste.‍
Goal number 13 – Take urgent action to combat climate change and its impacts.
Climate change is here and it's affecting all of humanity. The effects of climate change are already evident and could be tragic if we do not act now.
Farm21 believes precision farming will take farming to new levels and help farmers worldwide, including those in developing countries, cope with climate change effects such as unexpected weather.
Our platform knows the farmer's field and can provide him with the best advice based on forecasts and past data. Farmers can also share their field's data, allowing growers from every part of the world to get faster and more accurate help when needed. This platform will help farmers worldwide deal with the effects of climate change.‍
Goal number 15 – Life On Land – Protect, restore, and promote sustainable use of terrestrial ecosystems; manage forests & combat desertification; halt and reverse land degradation and biodiversity loss.
Sustainable farming keeps the land healthier for longer. When farmers use precision farming methods, they reduce their use of resources that harm the land. As a result, nurturing biodiversity increases. Our platform and database are used not just by farmers, but also by researchers from around the world that explore land and plants. We are happy to assist them in helping life on land.
One last thing…
We have big plans for the next couple of years, and we are proud to aim so high! Before we finish this blog post and continue working on our mission, we would like to share a few of our answers to a question our CEO asked the team during the strategy day: What is the most exciting thing about working at Farm21?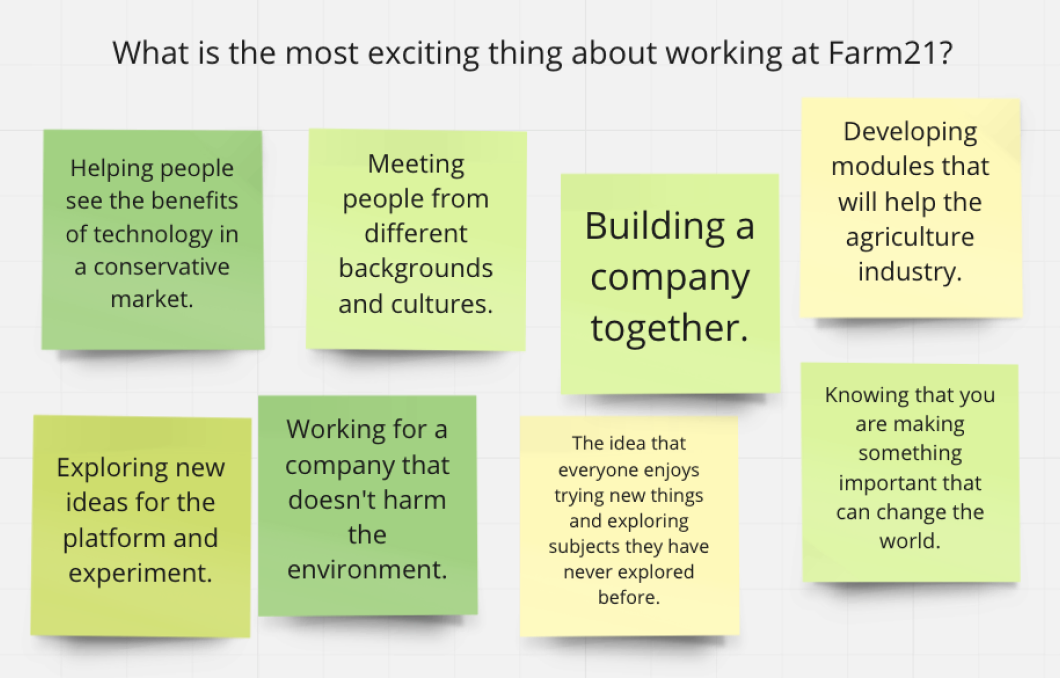 Helping people see the benefits of technology in a conservative market.
Meeting people from different backgrounds and cultures.
Building a company together.
Developing modules that will help the agriculture industry.
Exploring new ideas for the platform and experimenting.
Working for a company that doesn't harm the environment.
The idea is that everyone enjoys trying new things and exploring subjects they have never explored before.
The idea is that everyone enjoys trying new things and exploring subjects they have never explored before.
Now that you know us a bit better, we would love to meet you. If you have any questions, feedback, collaboration ideas, or anything else, feel free to contact us at [email protected]