Platform and app updates #JULY 2022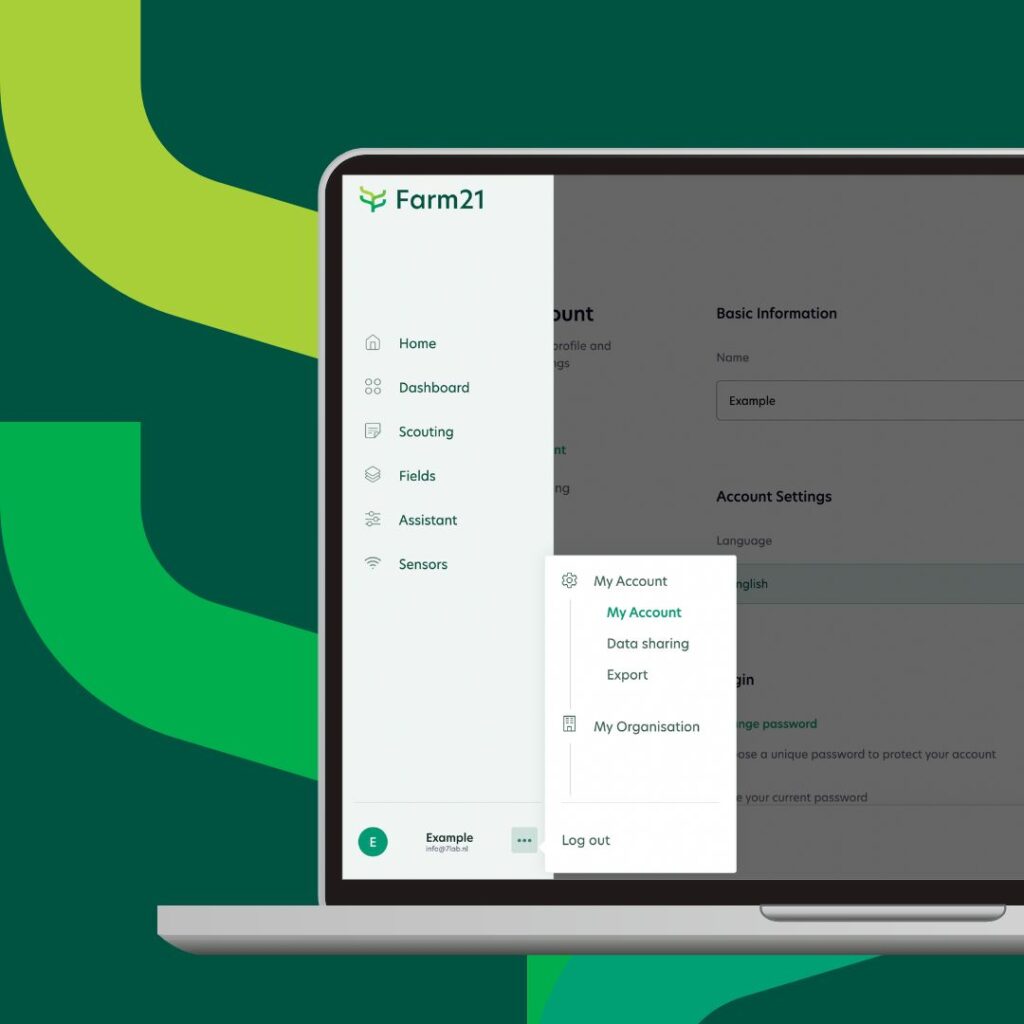 To make our platform even more user-friendly we have started to implement a new design on our platform.
Let's take a closer look.
The new navigation bar
The navigation bar moved from the top of the screen to the left side. In the new navigation bar, you can access the different sections of the platform: Home, Dashboard, Scouting reports, Fields, Assistant, and Sensor. If you click on the three dots at the bottom of the new navigation bar, you will have the option to visit the 'My account' page, 'My organization page, and Log out from the platform.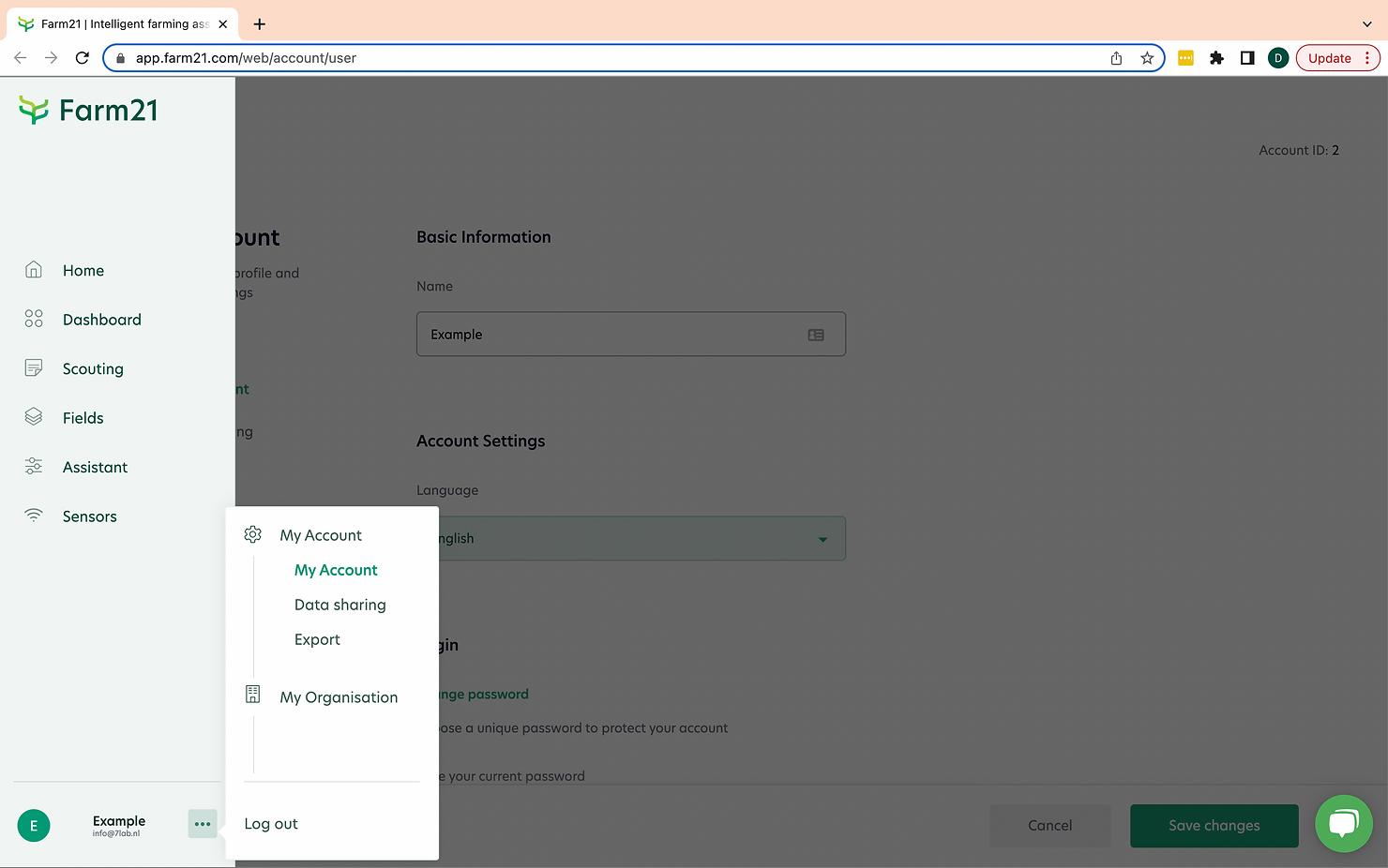 The new 'my account page'
On the new 'My account' page, you can now make all the changes you like, from your organization name to changing your password. Also, that's where you share your data with your colleagues. Just press 'Data sharing,' add their email, and that's it!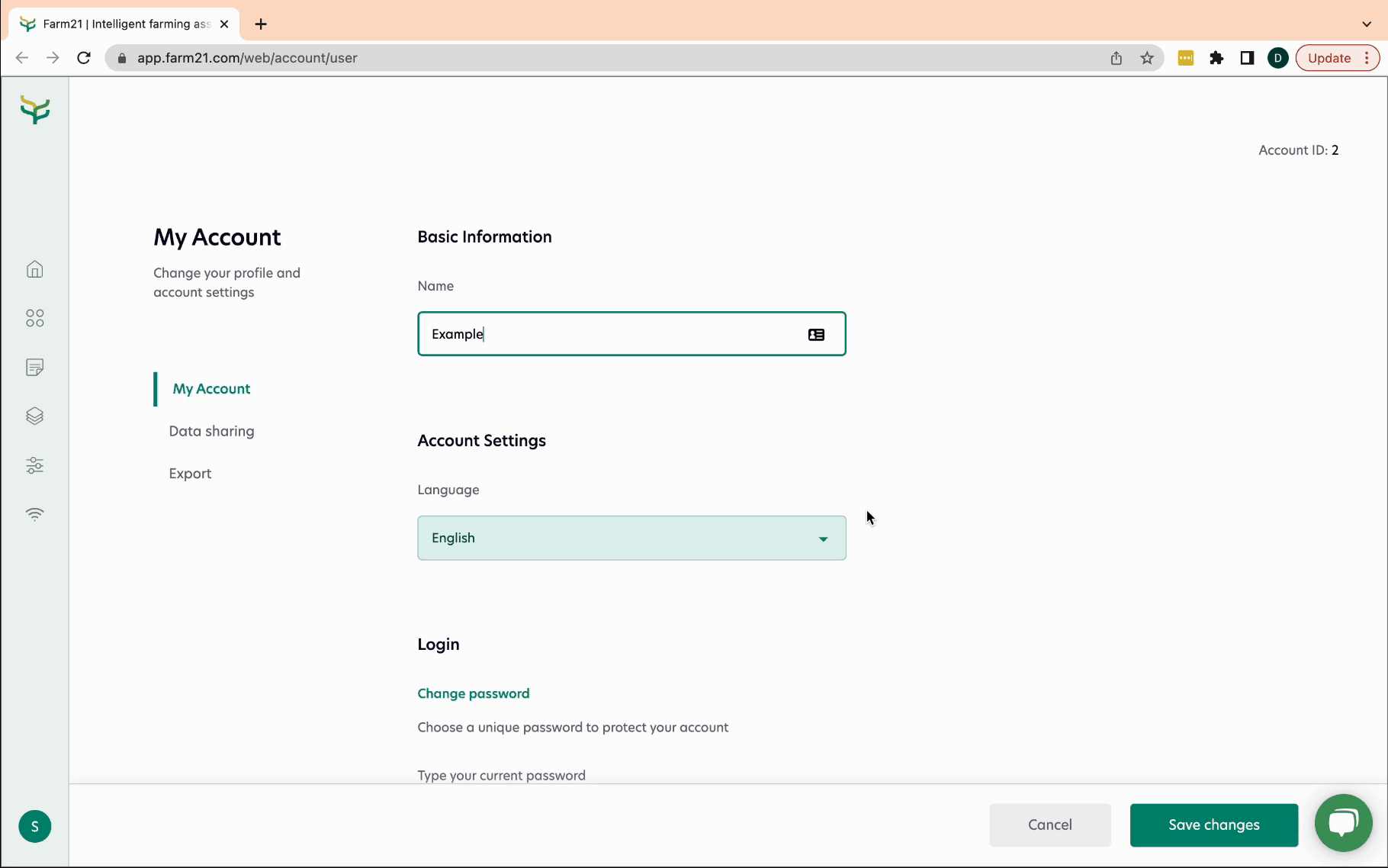 From the app, zoom into photos taken during scouting.
Our app is constantly being improved, and you will see a lot of changes over the next few months. In the meantime, we added an option our users requested. When you upload a photo to your scouting report, you can zoom in and better see the issue you mention in your report.
Reach out to support
Have trouble with the new user interface or want to leave us feedback? Our support team is always happy to assist you, and you can reach them by pressing the green button on the left bottom corner of the screen. If it doesn't work out for you, you can always email us at [email protected]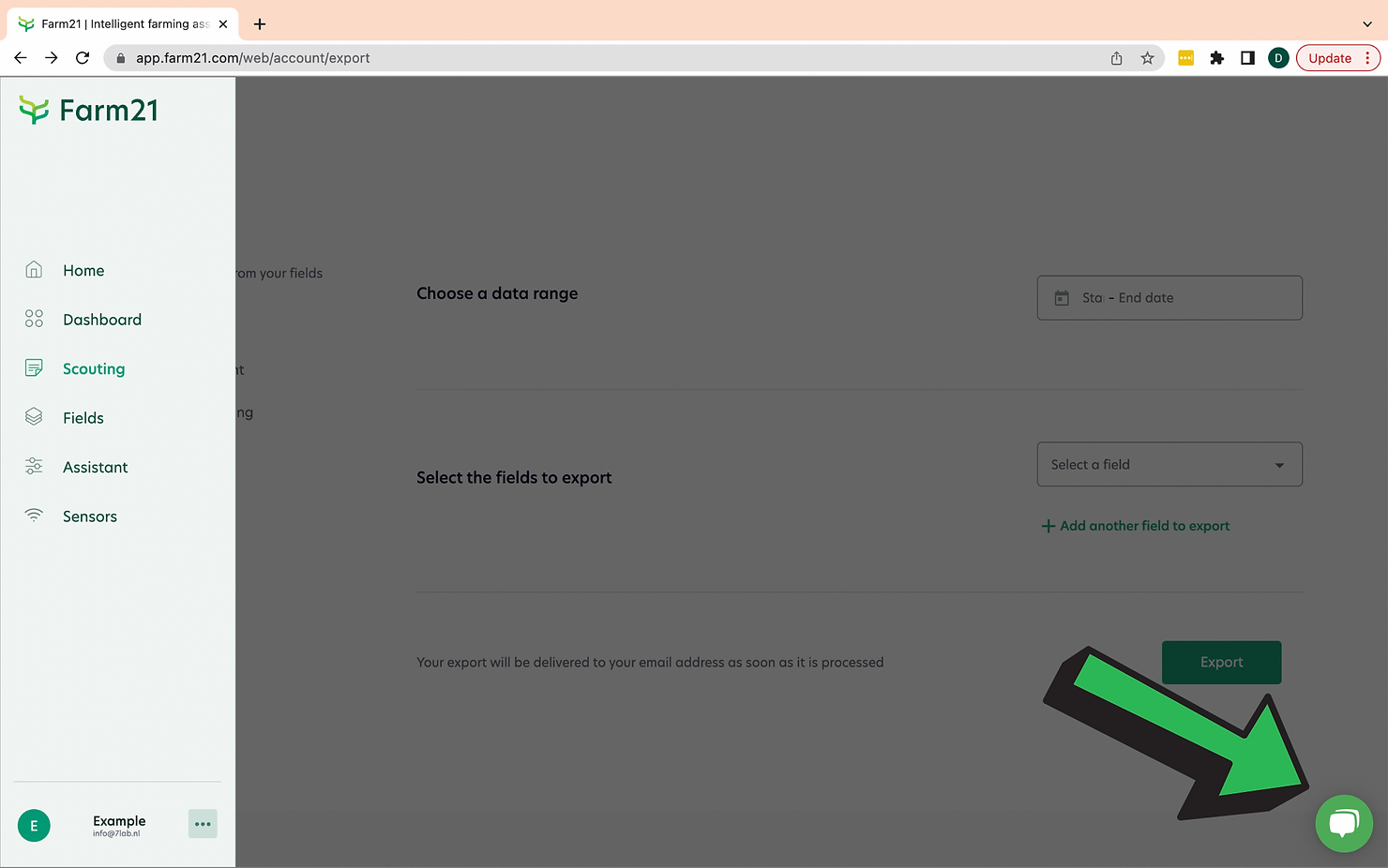 Let us know your thoughts on our new design, more to come!
Log in to the platform here >> https://app.farm21.com/