Over 1.2 million euros invested in Farm21
Knowledge is data. Data is therefore becoming increasingly important in agricultural business operations. It allows farmers to develop their business in a focused way, which in turn allows for greater flexibility and better cost management. CZAV and CAV Agrotheek build their future strategy around data-driven decision-making for their members and crop advisors. Hence, together they invest over 1.2 million euros in the AgriTech startup Farm21.
CZAV is the largest agriculture cooperative in the south of the Netherlands, with more than 3100 active agriculture entrepreneurs in arable farming, flower bulb growing, livestock farming and fruit growing. CAV Agrotheek is a similar cooperative in the north of the Netherlands. Together they work closely as distributors and suppliers of agrochemicals, fertilizer, seeds, bulknets, and/or other agricultural products in the Netherlands. They combine this with high-level service and support from their crop advisors.
This investment will help us further develop our data platform. A platform where all crop-related data streams are brought together with knowledge and experience from practice, on which advice can be based. It is important that growers retain ownership of their data and that the platform connects to existing management and decision-support systems.
Affordable sensors and precision farming platform
We developed affordable sensors and precision farming platform, and we can use the investment to give the development of our software an enormous boost. Input from growers and crop advisors is key to the successful implementation of advisory models and decision support systems. A partnership consisting of a group of crop advisors, growers and software experts determines the development of digital tools at Farm21. This contains all the functionalities that the food production sector needs most. In this way, the forces within the sector are combined for a seamless link to practice.
Make better farming decisions with the Farm21 assistant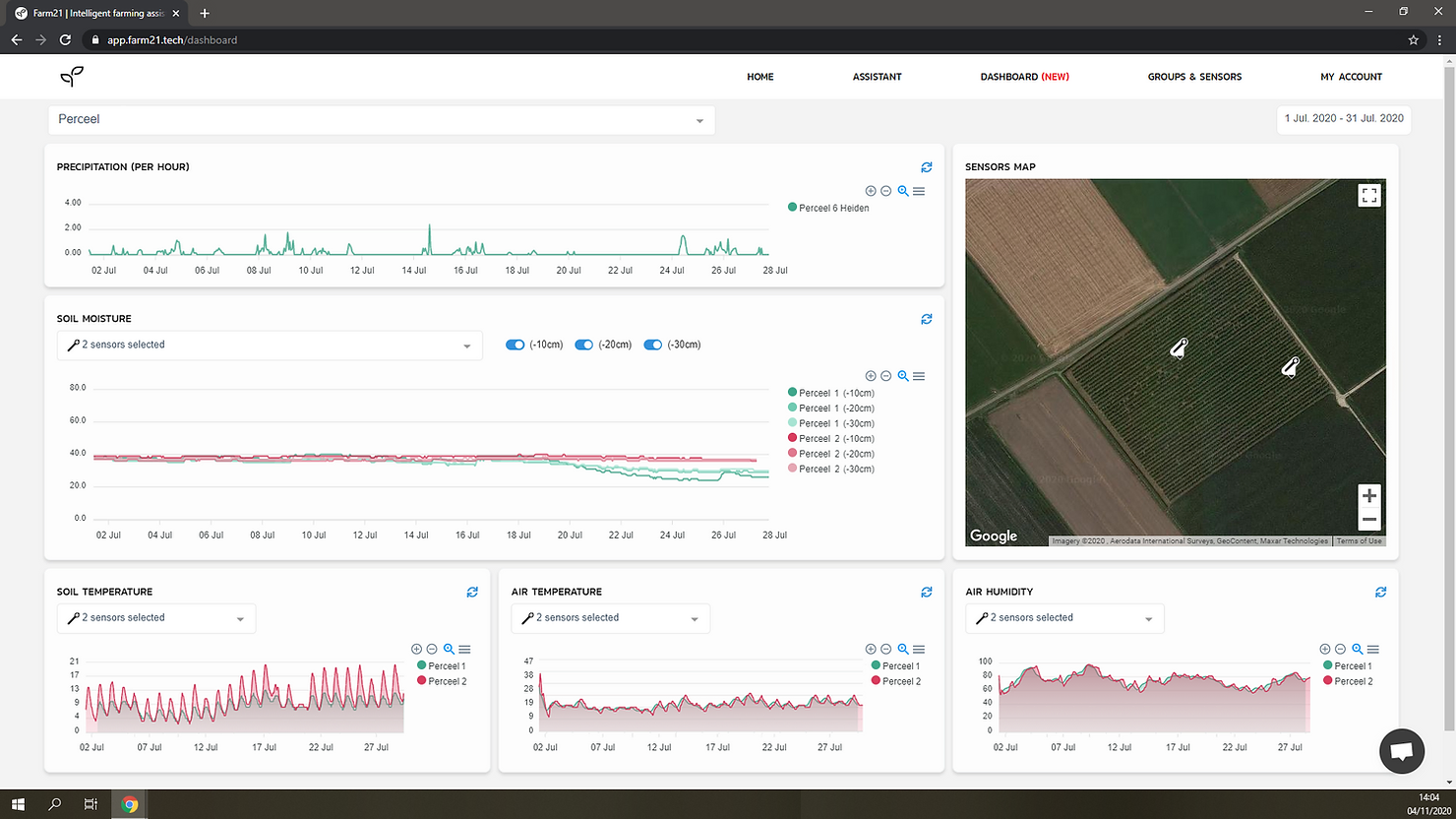 Changing agricultural climate
The members of both cooperatives want to use data to provide answers and opportunities in the changing agricultural climate. Both are responding to this with this important and major step. Higher demands from customers, reduced availability/admissibility of resources, climate change and growing public opinion all demand this. There may also be new opportunities through controlled sales of, for example, quality grains and legumes. According to CZAV and CAV Agrotheek, the answer to these issues lies in generating and managing fine-grained data.
The proposed transaction is still subject to the approval of the Dutch Consumer and Market Authority.
The managements of CZAV and CAV Agrotheek are both of the opinion that in the near future there will be a need among chain parties about what is happening on land, and data that can provide insight. Growers can therefore offer extra added value to their customers. At the same time, it provides the field service with support to refine their advice, benchmark and work more accurately.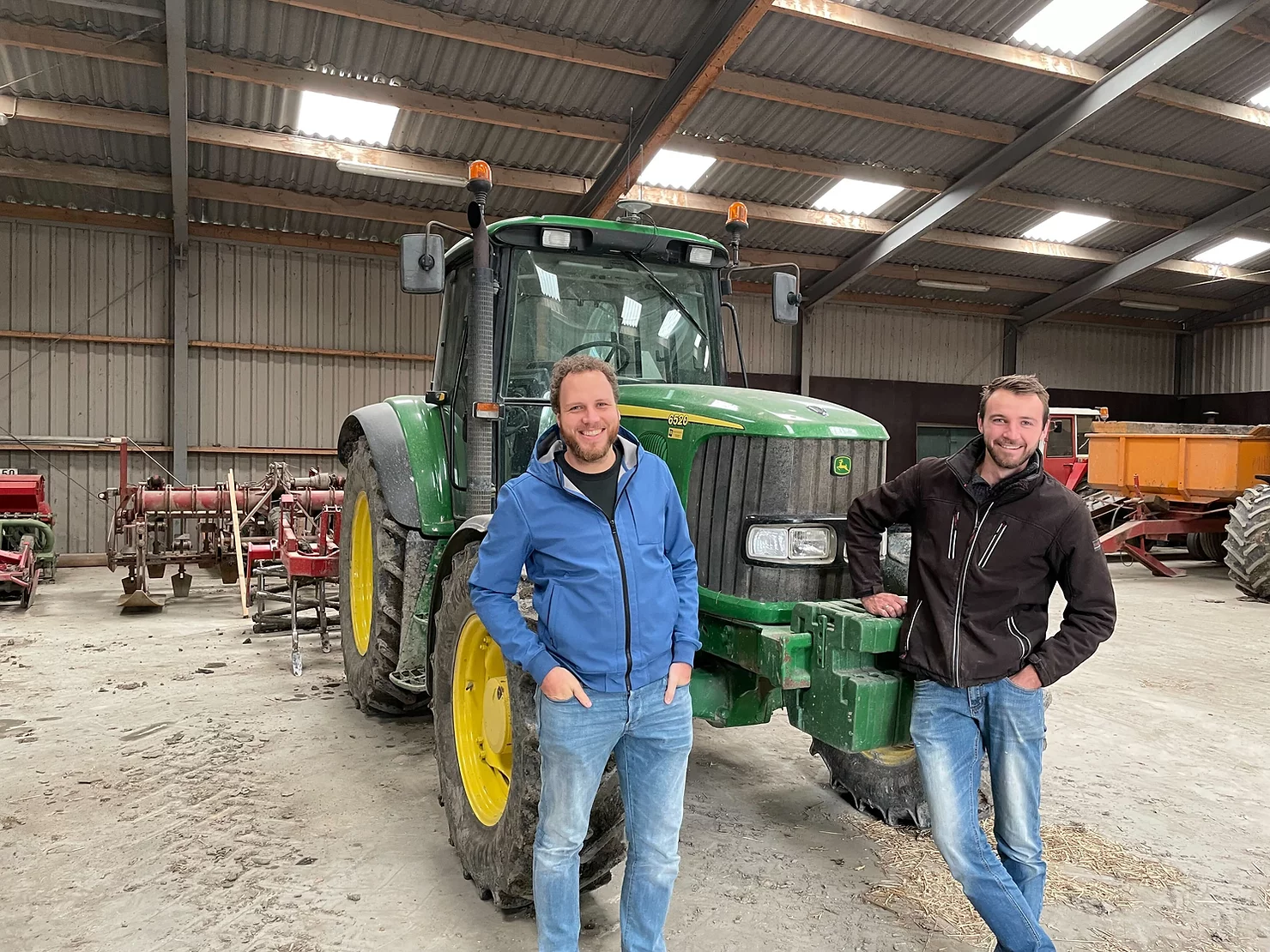 Thomas Houwers (CEO) and Jits Riepma (Agronomical Data Analist)
Future farming
We know that the future of farming lies in data that is why we are grateful for this
investment. Today we celebrate. Tomorrow, we accelerate our progress and advancements with purpose and precision to fulfill our mission of helping farmers make the best farming decisions.