How to upgrade to the new 1.1 firmware version of the FS21 sensor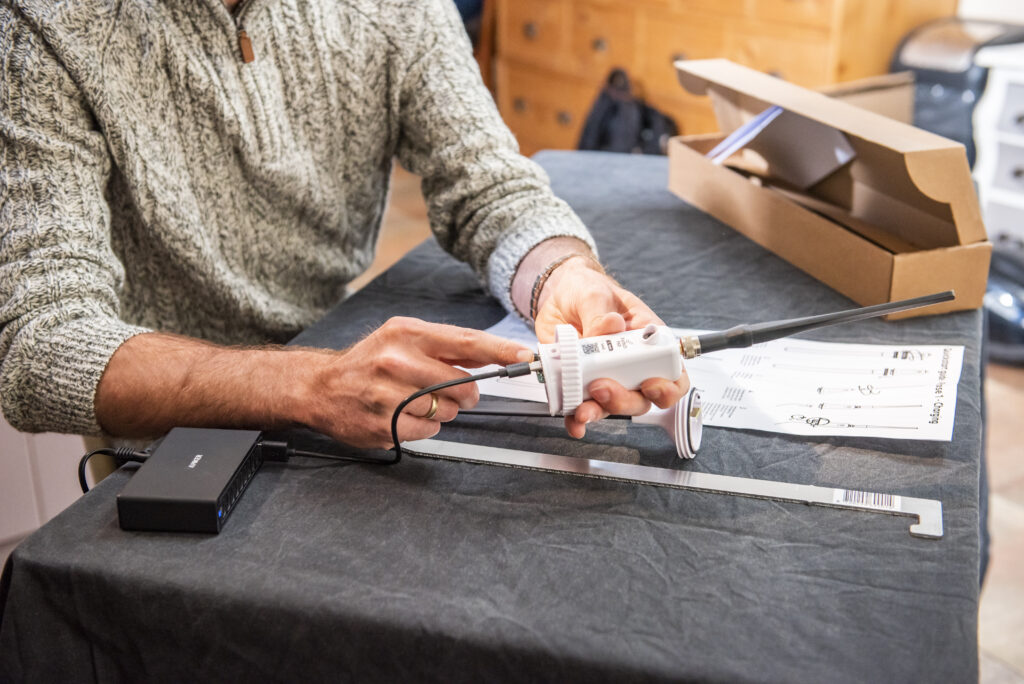 This blog will explain the benefits of the 1.2 firmware version and how to update your FS21 sensors in a couple of simple steps.


We've worked on a major firmware upgrade for the FS21 sensor over the past few months and we're super excited to let you know it's ready! Less than a year ago, Farm21 launched our newest sensor, the FS21. More than 400 sensors have already been shipped worldwide, and user reports are revealing their terrific results.

In the background, our hardware team worked on the next version of the firmware update, and all sensors shipped out from now on will have a 1.1 version with automatic firmware over-the-air upgrades.
What does the update include?
Better sensor
More stable firmware over-the-air upgrades, which means that the sensor works better and without any interruptions.

Enable and Disable
A simplified way to enable and disable the device:
– To enable the sensor, hold the button for 0.5 seconds.
– To deactivate, hold the button for 3 seconds.
 LED Sequences
More consistent LED sequences:
– Activation
Green light blink
– Deactivation
Red light blink
– Busy
Red light
 Battery
Improved battery life
NB-IoT
Enabled NB-IoT, which is supported in some countries.
 Stability
Extensive stability improvements and bug fixes, which means you'll receive better and faster data from your fields.
How to update your sensors to the 1.1 firmware version:
For Windows/PC users
Please follow these instructions:
Download the FS21 Upgrade Tool from our website:
2. Open the downloaded file called "FS21 Upgrade Tool.zip"
3. Copy the contents to your desired location
4. Open the file called "FS21 Upgrade Tool.exe"
5. You will be prompted with the following warning from Windows: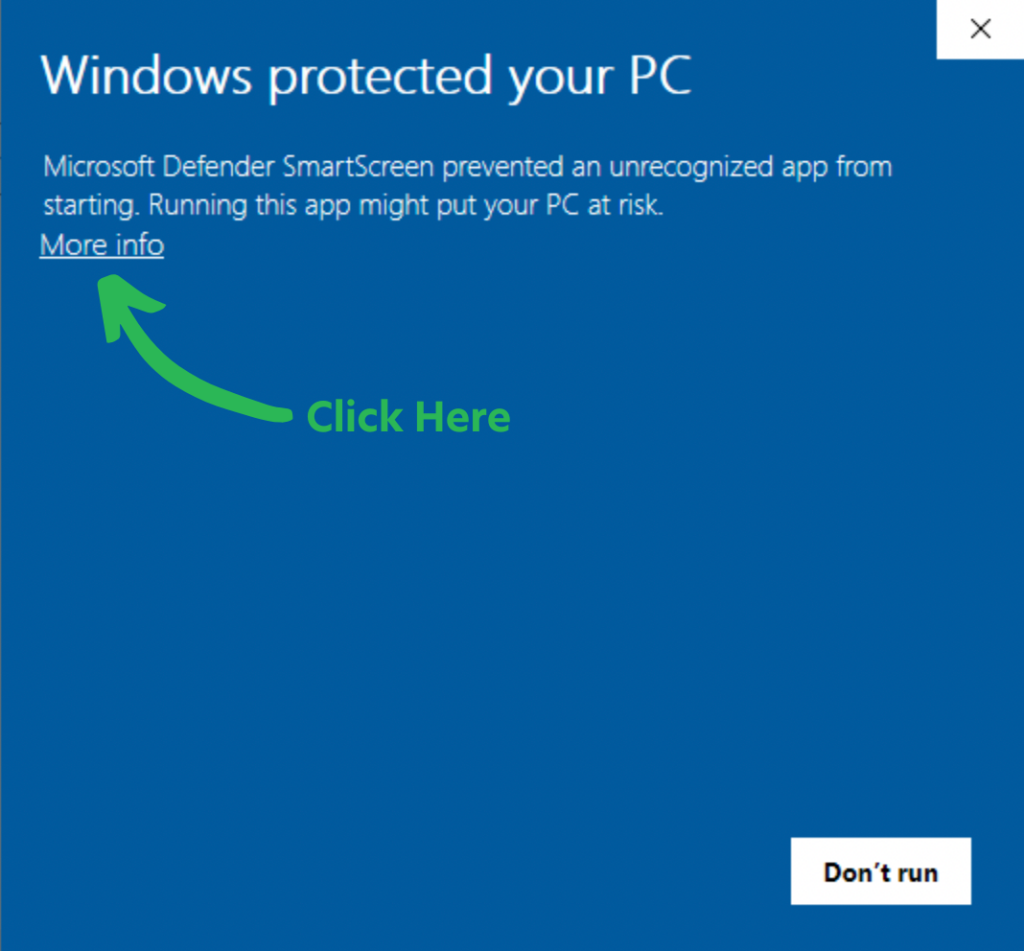 6. Click "More info"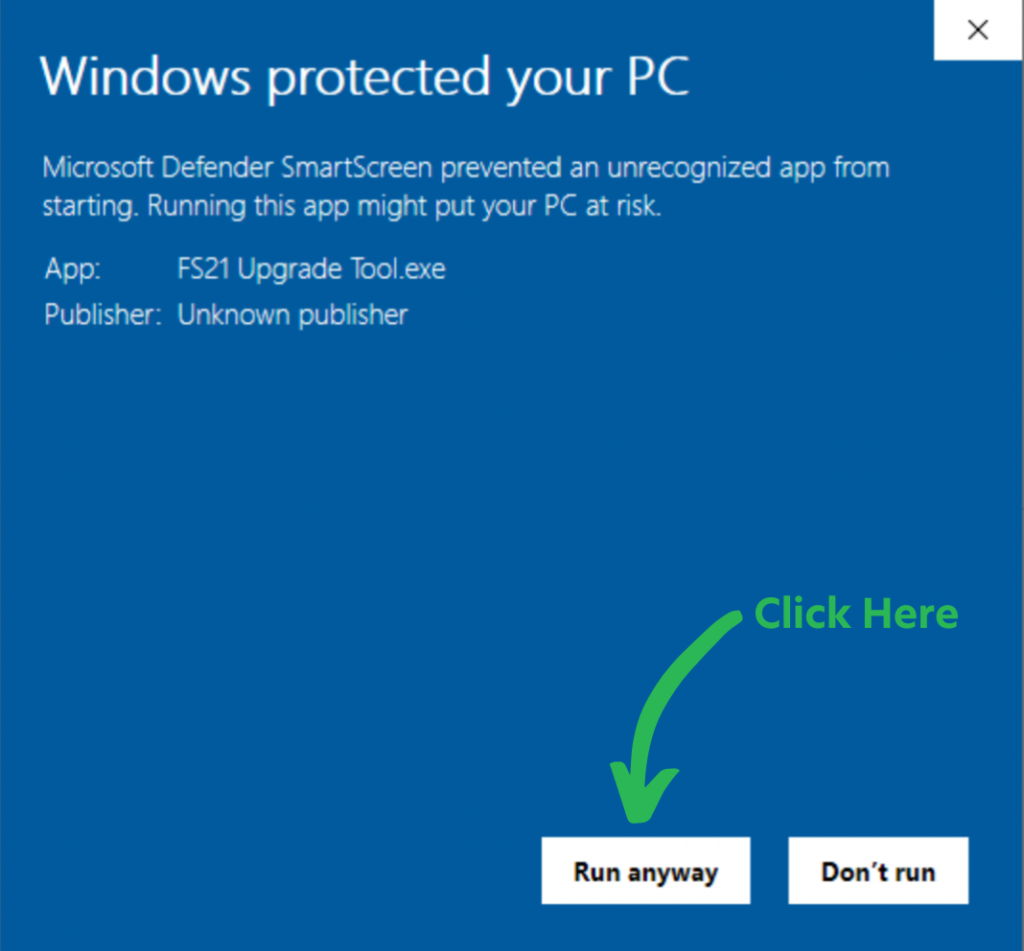 7. Click "Run anyway"
8. The FS21 Upgrade Tool will now open. Read all instructions carefully to update the device.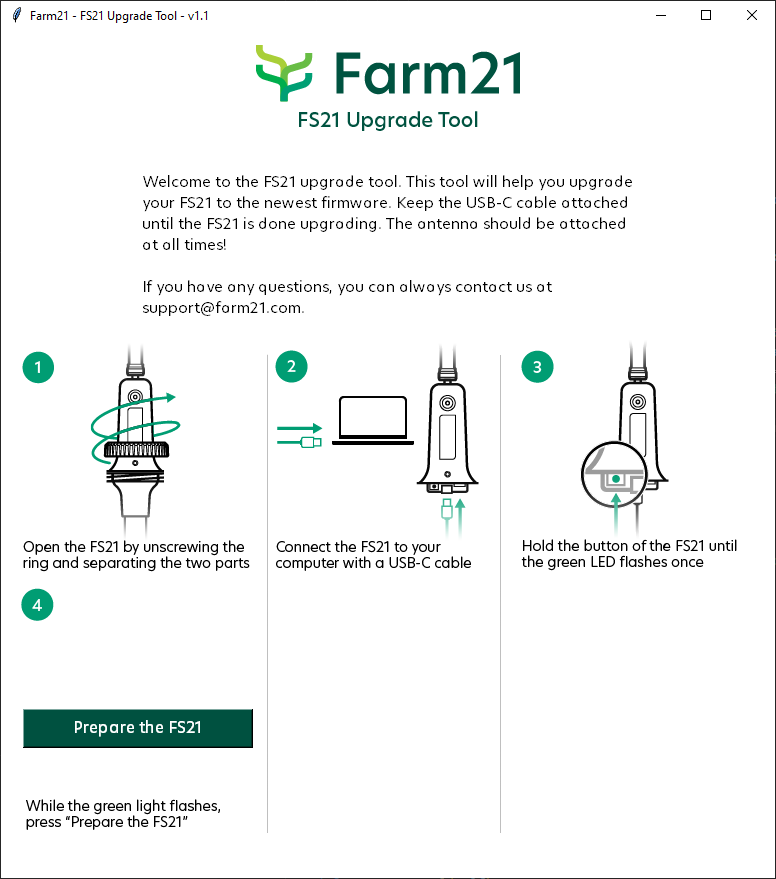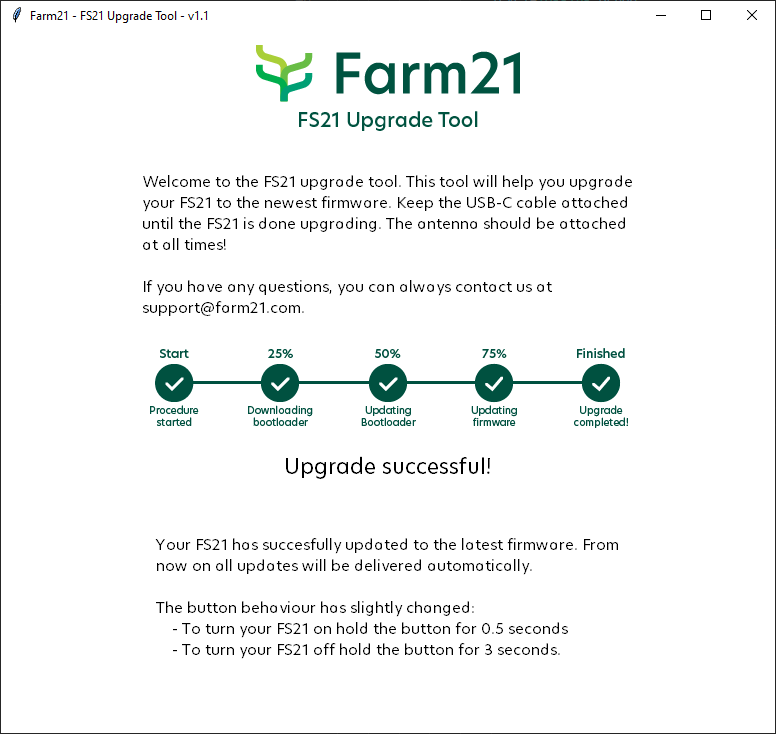 Watch this video to see how the upgrade tool works
For Mac/Apple/iOS users
Reach out to our support team and they will assist you with the upgrade. You can reach them via email at [email protected] or via chat on the platform and website.
If you need assistance with upgrading your FS21 sensors, please don't hesitate to contact our support team.