Wireless soil moisture sensors can elevate your operation to the next level.
These powerful precision farming tools make it easy to track and monitor the moisture levels in your soil – And modern wireless soil moisture sensors do so much more than just that. Discover how to make the best use of this agriculture technology.
Better data leads to better decisions.
One of the key principles of precision farming is the use of technology to gather precise and accurate data about the conditions in a field. By collecting data on soil properties and weather conditions, farmers can make informed decisions about when to plant, when to fertilise, and when to apply plant protection products. This can lead to improved crop yields and reduced input costs.
Wireless soil sensors are precision farming tools that measure various parameters and wirelessly transmit the data to a central receiver or cloud-based platform. Growers, crop advisors and researchers can now access everything they need to make decisions that will optimise crop growth and improve the efficiency of agricultural operations.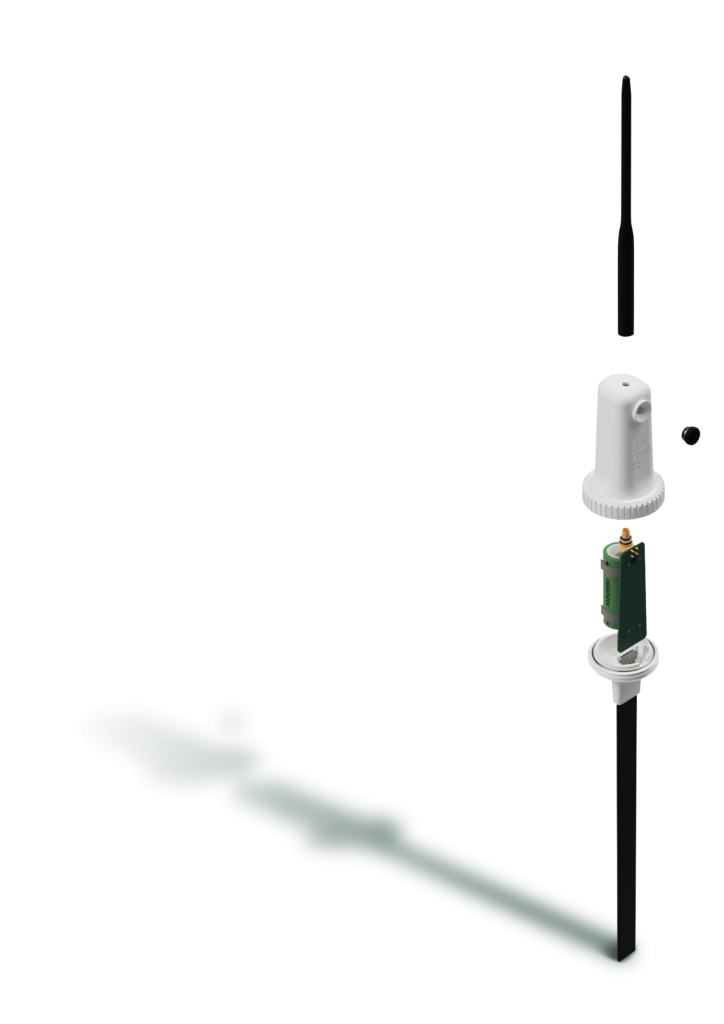 Introducing the FS21 wireless soil moisture sensors
The latest Farm21 solution is a wireless soil moisture that was specifically designed for users who need to focus on productivity and efficiency, not spreadsheets. The team worked closely with precision agriculture experts like CAV Agrotheek, Bayer, and Wageningen University & Research to make ensure Farm21's solution provides real value for users.
It measures the 7 most critical values, necessary to make data-driven decisions. What's more, it is easy to install and use, and it provides accurate and reliable data. The sensor is connected to a mobile app that provides real-time insights, pulled from multiple information sources for an complete overview of what is happening in the field.
Features and capabilities of the Farm21 sensor system
Farm21's solution consists of affordable in-field sensors and a smart data platform that pulls information about the soil, weather conditions, crop climate, satellite imagery, and scouting information onto one central digital hub. Several data sources provide accurate information – 24/7. This allows users to have a complete picture of what is happening in their fields. Farm21's sensor system is specifically developed with the user's needs in mind. Here's what you can expect from Farm21's solution.
Accurate Measurements
Our experts established the 7 most critical values necessary for data-driven decision making. With pin-point accurate measurements of soil moisture and soil temperature at three different depths (-10cm, -20cm, and -30cm) as well as air humidity, users know exactly what is going on below the crop canopy. These real-time insights lead to better decision-making when it comes to irrigation, pest management, fertilising and disease prevention.
Multiple Data Sources
Aside from the sensor data, users can also access information from satellites, weather stations and scouting on one central hub. Valuable insights are collected 24/7 to give users a complete overview of what is happening in the fields. By pulling information from various sources, more insights are available and making fact-based decisions is easier than ever before.
Easy Installation
Sensors can be installed within 30 seconds with the help of a simple, inexpensive installation tool. They are easily charged with a USBC charger and once installed, immediately starts to collect data.
Robust Hardware
Designed and assembled in The Netherlands, Farm21's team of hardware and software developers ensured that the devices can be used in harsh conditions. They function perfectly between -20C and 60C and growers can treat, spray and irrigate crops with sensors in place.
Personalised Support
A dedicated team of partnership managers, as well as a full-time support team ensures that the user-experience is as smooth as possible. Farm21 provides an updated knowledge base and support channel for all users. For distributors, there is an opportunity to attend personalised go-market workshops.
What are the key advantages of Farm21's solution?
| | | |
| --- | --- | --- |
| Key Advantages | Farm21 | Competitors |
| | | |
| Data collected from our proprietary low-cost sensors, scouting, satellite, weather, fields | ✅ | Single datasource |
| Configure your own alerts | ✅ | ❎ |
| Web and mobile app | ✅ | Need to install another app |
| Unlimited users for free | ✅ | Not possible to share data or pay extra |
| Free scouting app and satellite imagery | ✅ | ❎ |
| Easy to use interface | ✅ | ❎ |
| Phone, mail and chat support included | ✅ | Pay extra |
| API to integrate with your own platform | ✅ | Hardware focused |
Manage irrigation and fertilising more precisely with Farm21
One of the most valuable applications of wireless soil sensors lies in precision irrigation. By monitoring soil moisture levels, farmers can ensure that their crops are receiving the right amount of water at the right time, which can help to reduce water waste and improve crop yields.
Another application of wireless soil sensors is in precision nutrient management. By measuring the nutrient levels in the soil, and keeping a close eye on the crop condition throughout the season, farmers can ensure that their crops are receiving the right amount of fertiliser at the right time. This can help to reduce input costs and improve crop yields.Read this case study to see how a farmer in the Netherlands used Farm21's wireless soil sensors to obtain accurate, reliable data so that he could optimise fertilisation and irrigation inputs – And increase the quality of his fruits.
Who can benefit from Farm21's wireless soil moisture sensors?
Crop advisors & Agronomists
Agriculture Researchers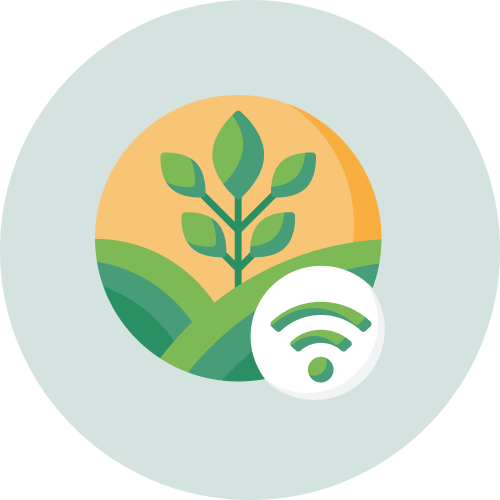 Growers
Distributors & Co-ops
Developers
By implementing the right digital farming tools, users can easily access real-time crop monitoring, targeted control measures, reduced use of pesticides, and improved crop management.
Farm21's sensor and data platform system is a critical precision farming tool that provides real-time, accurate data and plays a vital role in decision-making. Our solution is up to 8 times more affordable than competing devices currently available on the market. Join the digital farming revolution today!
Schedule a call with one of our international partnership managers to find out more